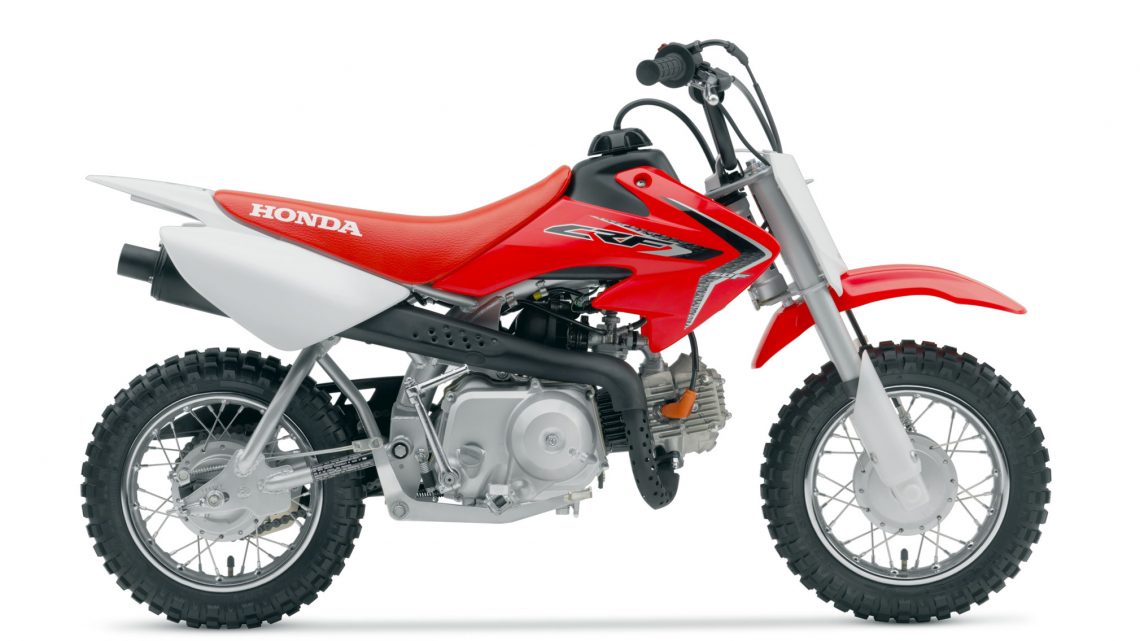 2021 Honda CRF50F Becomes the Most Preferred Dirt Bike for Young Riders
April 2, 2021
Are you thinking of introducing your 7-12 years old youngster to motorcycling? You are probably browsing the websites of various Honda motorbike dealers to buy a perfect dirt bike. Well, take a moment and check out the fantastic features of this latest off-road 2021 Honda CRF50F model. Without a doubt, this bike will boost your young rider's experience!
Let's take you to where it all began!
For many years, Honda motorbikes have been the most admired 50cc dirt bikes. No wonder they record the highest sales. Honda 50cc motorcycles have unique specs, and they are all reliable and bullet-proof. But why is CRF50F the most popular for new prospective motorcyclists? The answer is simple; its features perfect for introducing juniors to the riding world.
The 2021 Honda CRF50F youngster bike size comes packed with all a first-time rider would ask for:
Adjustable throttle limiter to allow them to control power all to skill level.
Keyed ignition and three-speed automatic transmission.
An automatic clutch that enables them to shift with ease makes it easy to focus more on perfecting their motorcycling skills.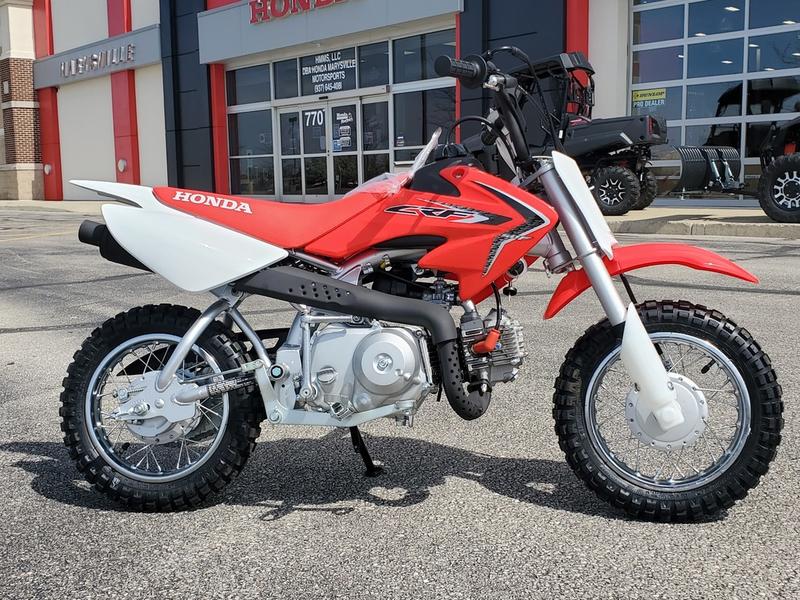 The 2021 Honda CRF50F Features
Performance
The automatic clutch simplifies the riding; no stalling. All the shifting is automated. Moreover, this dirt bike allows smooth transmission through the three gears. It's also fitted with a reliable four-stroke engine making it more reliable. No hassles or frustrations; it's all a smooth ride.
Durability
First riders are rough until they can master balance and controls. The CRF50F is built with a rugged steel frame to withstand off-road and rough riding pressure. The adjustable speed limiter allows new riders to regulate speed as they develop their skills to match the bike's output power.
Convenience
What about being in control of your youngster's riding schedule. The keyed ignition allows you to keep the key and give it to them only when it's convenient. The rule "rides after homework" will be easy to implement.
2021 Honda CRF50F vs Yamaha PW50
Choosing between these can be daunting. Both models are excellent and give an awesome riding experience. But when it comes to the suspension and engine, the 2021 Honda CRF50F seems to take a substantial lead.
Note that none comes with perfect suspension, considering both are designed for youngsters. But, the 2021 Honda CRF50F seems to outdo Yamaha PW50. Again, Honda has a 4-stroke engine, while Yamaha has a 2-stroke engine. If looking for a more advanced option? Honda CRF50F takes the lead.
Motoden Honda Offers the Best Honda Bike Are you shopping for a high-performance modern dirt bike from local Honda motorbike dealers? Motoden Honda has the perfect 2021 Honda CRF50F bikes for you at £1,649.00. You'll like its refined handling, lightweight, and immense power. Call us today, and get the best offer in the market.