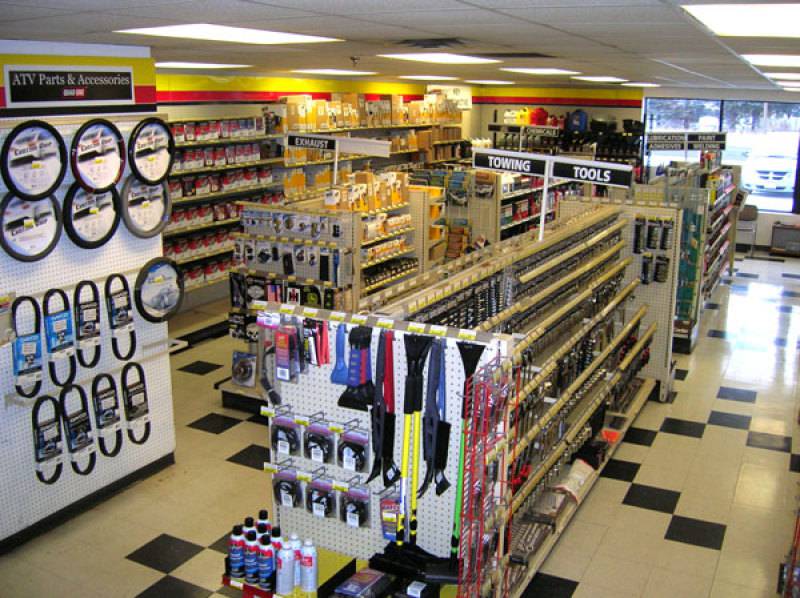 An Auto Parts Business is a Profitable Business in Any Economic Environment
June 23, 2023
If you're searching for an in-demand and recession-proof business idea, an auto parts business might just be it! An investment like this will produce steady income over time.
Auto parts suppliers sell both original equipment (OE) parts that will go into vehicles produced for mass market sale; aftermarket replacement parts and accessories; as well as rebuilt or remanufactured engine components through networks of retailers, wholesalers, and distributors.
In-demand
Auto parts businesses are in high demand due to the increasing popularity of hybrid and electric cars, plus consumer buying habits changing due to upgrading older vehicles with newer ones. Therefore, investing in automotive industry businesses could prove fruitful no matter the economic environment in which investors operate their businesses.
The internet has revolutionized the distribution of car parts and accessories. Consumers used to have to visit local stores or junkyards in order to locate parts they needed; today many opt to buy directly from manufacturers via eCommerce websites or marketplaces; thus increasing customer numbers while decreasing costs for distributors.
When assessing an auto parts business, it's essential to take the market and its competitors into account. If there are other used auto part stores nearby, for instance, it is essential to ascertain the level of competition among them as well as identify what sets this store apart (such as its specialty in foreign cars) as these factors will have an effect on its valuation.
Recession proof
Selling car parts may not make headlines, but it is an industry that can withstand recession. When people don't feel like purchasing new vehicles during tough economic times, they will instead invest in improving the performance and lifespan of their current one. This increases life and efficiency while creating additional revenue for auto parts retailers.
Not only can auto parts shops sell auto parts, they can also offer services like detailing, brake repair and transmission repair to help build long-term relationships with their clients and offer value-added features like prompt delivery of products and a wider selection of goods.
Automotive parts business have proven resilient against recession due to several factors. One is that average vehicle ages have increased, meaning consumers may take longer before replacing their cars and therefore become more likely to need repairs and replacement parts.
Long term revenue stream
Auto parts businesses make excellent investments because of the steady revenue stream they offer investors. Furthermore, most stores remain in one location or community over time so customers can depend on them long-term; many dealerships even rely on parts departments for most of their revenue generation.
Implementing a successful auto parts store requires creating an extensive financial model. This should include cost analysis, supplier analysis, inventory turnover rates and marketing expenses as well as gross margin, return on investment calculations, breakeven analysis, sales forecasting metrics and performance measures. Furthermore, this plan should include cash flow projection and balance sheets.
Auto parts stores should utilize ecommerce as another strategy to increase their sales. They could sell externals such as wheels and suspension on platforms like eBay and Amazon – these parts tend to ship more easily and perform well here compared to internal parts – though care must be taken to maintain an adequate supply chain in order to avoid potential issues with products sold via these marketplaces.
Specialty store
As opposed to general retailers who carry only limited items, specialty stores specialize in one class of goods and have become known for their knowledge and selection. Furthermore, these stores can become hubs for enthusiasts gathering around them or even hosting events such as product demonstrations. Specialty stores can thrive anywhere but urban environments present unique challenges when competing against more established retail businesses.
Do your research and identify your niche. For example, offering parts for older vehicles or selling specialty auto parts manufactured by third-party suppliers rather than original equipment manufacturers will make your online car parts store stand out. When describing each part or accessory to avoid customer confusion. Be specific in describing dimensions, weight and compatibility issues when listing accessories that make up parts orders from your store.
Finalizing an effective website to drive sales is also key to increasing revenue. Consider using an ecommerce platform like BigCommerce to develop your auto parts website and integrate fulfillment services such as Shipper HQ or Fulfillment by Amazon into it.